Transportation
THERE ARE NUMEROUS OPTIONS FOR GETTING AROUND WEST HOLLYWOOD AND TRAVELING TO UCLA, FROM TAKING THE FREE SHUTTLE BUS, HOPPING ON THE LOS ANGELES METRO BUS OR TRAIN OR HAILING AN UBER. AND THERE'S EVEN A DISCOUNT ON CAR RENTALS IF YOU WANT TO GO THAT ROUTE.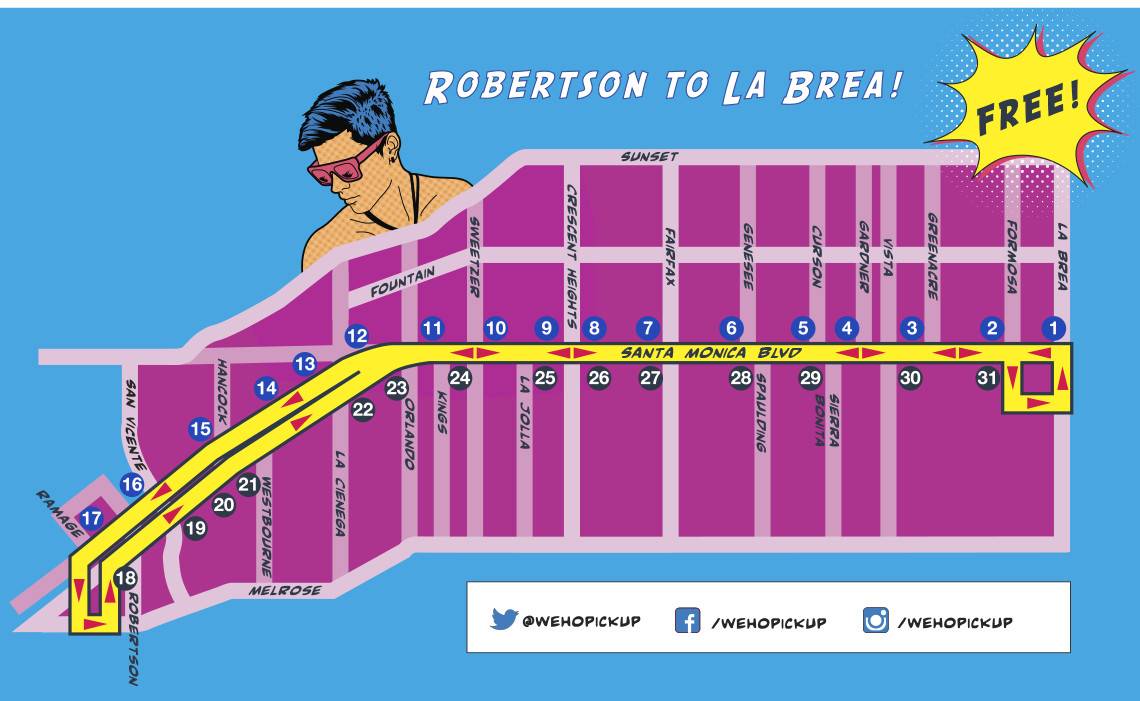 The PickUp
The PickUp runs on Friday and Saturday nights from 8pm to 3am and on Sundays from 2pm-10pm!
Visit wehopickup.com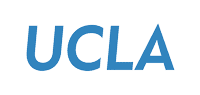 UCLA PARKING
Lot 7 is the designated main parking area for WSF. The unreserved spaces in Lot 7 are available for "pay-by-plate" parking. The fee to park your car is $12/car/day. Be sure to pay attention to signs. Reserved spots require a permit and you will be ticketed. Click the parking image below to enlarge the map. Lot 11 is available for guests and players to park that is closest to Sycamore Tennis Courts. Lot SV is the designated lot for tennis guests and players for Sunset Canyon Recreation Center. Lot 17 at Sycamore is a permit only lot.
ADA Assistance: If you require assistance from the designated UCLA parking locations to festival venues or between festival venues, a courtesy cart will be available on campus. Please notify a WSF crew member of your request or call (424) 265-2861 or (424) 26-LAVO1.
View Map page
Using Parkmobile (Pay by Phone)
Parkmobile is now available in pay station areas located in various lots and structures on campus, as well as in all areas for those with a Disabled Placard. iPhone users can watch this demo video for assistance on using the app. For Android users, click here. For more information, visit the FAQ page.
1. When using Parkmobile, you choose how long you want to park and pay for that amount of time.
2. Download the Parkmobile app here and register for an account using a credit card and your license plate number.
3. Once parked, open the app and key in your parking zone number, located near the pay station and within the table below.
4. Select the amount of time you wish to park.
5. Normal parking charges apply, with an additional $0.35 convenience fee per transaction.
6. Parkmobile will send a text message 15 minutes prior to the expiration of your paid parking. You may select to add more time or return to your car on time.
Get Parkmobile app
Santa Monica College Parking

Free parking in Structures 3 & 4.
Park ONLY in "Student Permit" spaces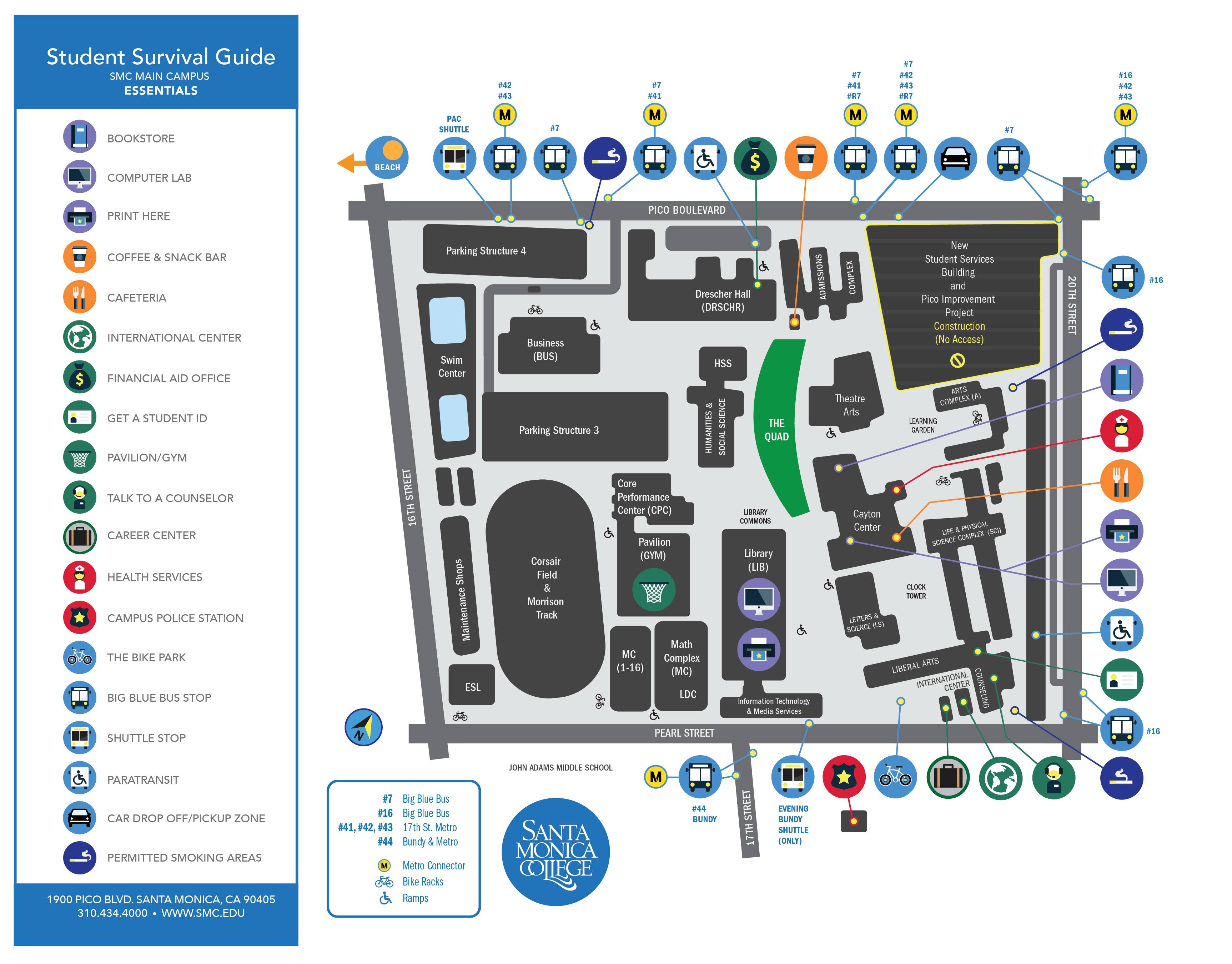 METRO Bus & Train
Catch the bus or ride the train, courtesy of Metro. The Los Angeles County Metropolitan Transportation Authority (Metro) is unique among the nation's transportation agencies. It serves as transportation planner and coordinator, designer, builder and operator for one of the country's largest, most populous counties. More than 9.6 million people – nearly one-third of California's residents – live, work, and play within its 1,433-square-mile service area.
Enterprise Rent-A-Car
Enterprise Car Rental has teamed with WSF to offer a discount for festival participants. Reserve a car during the weekend of the tournament and save 10% on the rental. Head to the Enterprise website to book your reservation, and enter the discount code below.
DISCOUNT CODE: XZSBC04

UBER
In a 24-hour city like Los Angeles, there's always someone looking for a ride. Cruising the streets along with residents and tourists are a plethora of Uber driven cars. Using the app, call and connect and be at your destination quicker than you can say, How do I get to …?
Need Help?
Give us a call at the number below or email us.

1121 N La Cienega, Suite 103
West Hollywood, CA 90069

323-275-9655

[email protected]